Musée des beaux-arts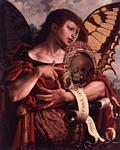 Musée des beaux-arts
Place de la République
59000
Lille
Tel.: 03 20 06 78 00




Le musée des Beaux-Arts est crée en 1801 par un arrêté de Napoléon Bonaparte. Le fonds du musée correspond à des saisies révolutionnaires et à des dépôts de l'Etat.
Website


Services - Musée des beaux-arts
jardin accessible au public ; bibliothèque ou centre de documentation ouvert au public ; aides à la visite : audioguidage services commerciaux : librairie, carterie, boutique, restaurant, cafétéria


Art Exhibitions - Musée des beaux-arts
Raphaël, David, Donatello, Van Dyck, Delacroix, D. Bouts, Courbet, Rubens, Puvis de Chavannes, Goya, Monet, E de Witte,


Themes of collections - Musée des beaux-arts
Antiquités etrangères : Grecques et romaines, Egyptiennes Archeologie nationale : Médiéval Architecture et urbanisme Art moderne et contemporain Arts décoratifs : Céramique, Orfèvrerie Beaux-Arts : Dessin, Peinture, Sculpture Collections militaires : Armes Autres collections : Photographie, Manuscrits, incunables, Moulages, Numismatique, Sigillographie Ethnologie : Pratiques religieuses et collectives


Architecture - Musée des beaux-arts
Le Palais des Beaux-Arts de Lille constuit sur les plans des architectes Bérard et Delmas, de 1887 à 1892, a été complètement rénové de 1992 à 1997 par M.Vitard et JM.Ibos, avec l'adjonction d'un nouveau bâtiment à l'arrière du bâtiment ancien.


Main interests - Musée des beaux-arts
Dessins florentins et français, sculptures, objets d'art, tableaux du Moyen Age et de la Renaissance. Sculptures françaises du XIXème siècle. Céramiques européennes du XVIIIème siècle. Peinture flamande, hollandaise, française. Plans en relief de villes frontières du Nord.


Equipments - Musée des beaux-arts
Monte-charge ; Vestiaire Auditorium : 200 places - Equipement audiovisuel : location 03 20 06 78 19 Ascenseur aux normes handicapés Toilettes aux normes handicapés Circulation fauteuils roulants : salles expositions (totale), services commerciaux (partielle)


Activities - Musée des beaux-arts
2 exposition(s) temporaire(s) par an visites guidées : générales, thématiques, enfants, handicapés, en langues étrangères accueil des scolaires : visites, ateliers, jumelages, ZEP ateliers du musée, pour adultes, pour enfants conférences, 5 concert(s) par an, 3 spectacle(s) par an


Schedules - Musée des beaux-arts
Lundi de 14 h/18 h. Mercredi/ dimanche de 10h/18h. . Réservation groupes : tel 03 20 06 78 17 et fax 03 20 06 78 61. Entrée libre dans l'atrium central et sur le jardin. Fermeture annuelle : fermé le lundi matin et le mardi toute la journée. Ouvert toute l'année : Oui


Rates - Musée des beaux-arts
- Réduit : (familles nombreuses, groupe de plus de 10 personnes, amis du musée, agents municipaux autres que Lille) - Spécifique : (selon le théme de l'exposition) - Gratuité : (mutilés de guerre, chômeurs, bénéficiaires RMI, moins de 12ans, journalistes, professeurs, étudiants en histoire de l'art) Abonnement : oui. Carte valable 1 an et pour 3 musées : Musée des Beaux-Arts, musée d'Histoire Naturelle, Musée de l'Hospice Comtesse Formules privilégiées : oui. avec le Musée d'art Moderne de Villeneuve d'Ascq se renseigner à Office du tourisme de Lille


Tourism information - Musée des beaux-arts
Access : Parc de stationnement gratuit Boulevard J-B Lebas, payant Place République) Bus n°14AB, n°17 arrêt République. Métro / RER (République) ligne 1
Sites to see : Musée d'Histoire naturelle, Musée de l'Hospice Comtesse, Opéra de Lille, Vielle Bourse de Lille. Théâtre Sébastopol. La Porte de Paris (XVIIe).


Nearest hotels - Musée des beaux-arts :


(Distance < 1 km)rooms ranging from
: 86.00 Euros
Info:
Located in Lille city centre, this hotel is 350 metres from Lille?s Palais des Beaux Arts. It offers en suite accommodation with a flat-screen TV and free Wi-Fi access.
Rooms at the Holiday Inn Express Lille Centre are equipped with a......



(Distance < 1 km)Info:
This B&B is set within a garden in the heart of Lille, in a mansion dating from 1873. Guests have free Wi-Fi and are invited to relax on the terrace or in the lounge area.
Each spacious suite is elegantly decorated and one of them opens......



(Distance < 1 km)rooms ranging from
: 60.00 Euros
Info:
Set on a pedestrian shopping street in Lille City Centre, this low-cost hotel is 260 metres from the Palais des Beaux-Arts Museum. Rooms feature satellite TV and free internet access.
Each air-conditioned guest room is equipped with a......



(Distance < 1 km)rooms ranging from
: 85.00 Euros
Info:
Built in the 1930s, this bed and breakfast is just 400 metres from Lille-Flandres Train Station. It offers free snacks, tea and coffee in the communal lounge, where you can also relax and read about the city.
The rooms at La Villa 30......



(Distance < 1 km)rooms ranging from
: 93.00 Euros
Info:
Located in the heart of Lille, this design hotel offers en suite accommodations with free Wi-Fi and a 24-hour reception. Guests can relax on the furnished terrace with a drink from the bar. The Grand Place is 200 metres away.
All of the......