Villa eilenroc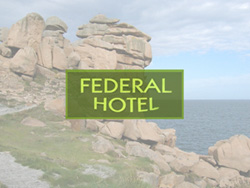 Description
This villa, built in 1867, was designed by Charles Garnier, architect of the Paris Opéra. The owner of this folly named it Eilenroc, the anagram of his wife's first name, Cornélie. The splendid 11-ha park features an extraordinary variety of trees.


Hotels in Antibes Juan-les-pins :


rooms ranging from
: 99.00 Euros
Info:
AC Ambassadeur Antibes - Juan Les Pins 5-star hotel offers a private beach, 2 swimming pools and a fitness centre. It is located in the heart of Juan-les-Pins, just 2 km from Antibes town centre.
A private balcony with a view and a......



Info:
Located on the French Riviera, this Appart'city features an outdoor swimming pool. The accommodations have air conditioning and include a balcony and wired internet access.
The modern studios and apartments have a TV and a private......



rooms ranging from
: 40.00 Euros
Info:
This upmarket residential hotel, nestling in a haven of peace and greenery at the heart of Nova Antipolis park, 10 minutes from the seaside and the Sophia-Antipolis technology park, has attractives rates for tailor-made stays. The range amenities includes ...



Info:
Just 100 metres from the beach, these apartments are 1.3 km from Antibes Train Station. Each air-conditioned apartment has lift access and features an east-facing terrace with partial sea views.
The colourful apartments at Elysee Foch......



Info:
Located on the second floor of a residence, Appartement Jardin des Roses is 200 metres from the beach and 3 km from Antibes Old Town. It features a balcony, a garden and free private parking.
An LCD TV and DVD player are available in......