Gorges des tines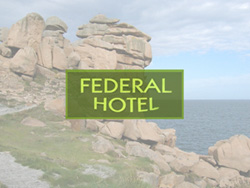 Description
The city of Sixt-Fer-à-Cheval offers a unique landscape quality : between listed natural sites, a nature reserve and the largest alpine mountain corrie, its fame is well established.

Among the notable sites, located on the outskirts of the town, are the Gorges des Tines.

This deep canyon is discovered by hiking on a marked trail accessible to children and adults in dry weather. It is beautiful walk through a magical setting, where you can see the fabulous work of glaciers with a historical and geological view of the valley.

Potholes, polished rocks, rough waters, limestone cliffs and impressive passages testify to the power of the elements that caused river erosion.

These natural features make this place a paradise for sports. Thrills guaranteed!
Between the crossing of the Gorges des Tines in rafting and hydro speed, via ferrata of the Mont, climbing walls and mountain biking trails, sports will put visitors to a severe test.

Author : Bérengère©

Nearest hotels - Gorges des tines :


(Distance < 5 km)rooms ranging from
: 50.00 Euros
Info:
La Maison Blache is a family-run hotel located Gouzon, about 30 km from Guéret and Montluçon and a 20-minute drive from Evault-Les-Bains. It offers rooms with free WiFi access.
Individually decorated, the rooms at La Maison Blanche......



(Distance < 12 km)rooms ranging from
: 75.00 Euros
Info:
Set on the banks of the River Voueize, this hotel is located in the Limousin region. It offers spacious guest rooms and a bar and traditional restaurant on site.
Guest rooms are individually decorated and feature a flat-screen TV. Free......



(Distance < 14 km)rooms ranging from
: 45.00 Euros



(Distance < 21 km)rooms ranging from
: 70.00 Euros
Info:
La Bonne Auberge is set in a 100-year-old building that was entirely renovated at the end of 2009. It is located in the historic village of Nouzerines.
Guest rooms at La Bonne Auberge are equipped with a flat-screen TV, Wi-Fi, a......



(Distance < 22 km)Info:
Set in a sumptuous park planted with trees and flowers, the hotel is an integral part of the spa facilities and presents a stunning façade and typical local architecture.
Grand Hotel Thermal welcomes you in a peaceful setting forming......