Mont-dauphin et son fort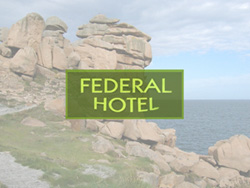 Mont-Dauphin se situe dans les Hautes-Alpes, entre Saint-Crépin et Guillestre. Ce village est connu essentiellement grâce à la place forte du Mont-Dauphin qui le domine. Ce monumental fort fut construit en 1693 sous les ordres de Vauban et par la volonté du roi Louis XIV, le Roi Soleil. La décision hâtive de le construire fut prise à la suite d'une attaque des troupes du duché de Savoie en 1692.

Il est l'un des 12 Sites Majeurs Vauban et a été ajouté à la liste du Patrimoine Mondial de l'Unesco en 2008. Ce site d'exception est parfaitement bien préservé grâce au fait qu'il ne connut jamais la bataille et qu'il perdit son utilité en 1713 après que la frontière avec l'Italie fut déplacée.

Grâce aussi à l'entretien constant qu'il reçu, le fort vous donnera l'impression d'un voyage dans le temps. Vous pourrez y découvrir, cachés derrière les remparts en marbre rose, les casernes, les échauguettes, la poudrière, et l'arsenal. Il est facile d'imaginer la façon dont vivaient les soldats de Louis XIV d'autant qu'en été, des spectacles reconstituant la vie à cette époque sont joués.

Une fois au sommet des remparts, vous pourrez observer la superbe vue qui s'offre à vous : les montagnes du Queyras, les glaciers du massif des Ecrins, et les vallées qui s'entremêlent. Le paysage tout autant que la forteresse vaut le détour.

Mont-Dauphin est aussi un joli village. Placés en contrebas du fort, ses 140 habitants y vivent paisiblement dans un cadre exceptionnel entre neige et soleil, dans le silence des murs chargés d'histoire.

ACCÈS:
Par la route: depuis Briançon ou Gap prendre la RN94, prendre ensuite la D37 à Mont-Dauphin gare jusqu'à Mont-Dauphin (3 km).
Par le train: Gare de Mont-Dauphin-Guillestre: correspondance TGV de Marseille, Valence et Grenoble, un train direct par jour de Paris.
Par avion: l'aéroport international de Turin est à 140 km, celui de Marseille est à 230 km.
Website
Author : Amandine©

Nearest hotels - Mont-dauphin et son fort :


(Distance < 1 km)rooms ranging from
: 65.00 Euros
Info:
The Auberge de l'Echaugette is located in the heart of the Vauban citadel in the Hautes Alpes region. The inn offers free Wi-Fi access and a traditional restaurant offering regional cuisine.
Each guest room has its own theme and all......



(Distance < 1 km)rooms ranging from
: 62.00 Euros
Info:
L'auberge du Roy is situated on the edge of the Regional Natural Park of the Queyras, near Lake Eygliers. It offers soundproof rooms with free Wi-Fi access and a private bathroom.
A continental breakfast is served each morning at......



(Distance < 1 km)rooms ranging from
: 59.00 Euros
Info:
This 2-star hotel is located in the southern party of the Alps, at the junction of the valleys of Pays du Guil , Queyras and Brianconnais.
The Hotel Lacour offers 46 comfortable rooms, a pleasure garden and a meeting room.Private car park......



(Distance < 2 km)rooms ranging from
: 90.00 Euros
Info:
Camping Saint James offers self-catering accommodation set in a wood just a 1 km from Queyras Natural Regional Park and 18 km from Serre Ponçon lake. It features a playground area for children and free, private parking on site.
Mobile......



(Distance < 2 km)rooms ranging from
: 145.00 Euros
Info:
Located in a quiet, natural setting, Gîte Saint James features free Wi-Fi throughout, a children's playground and a multi-sport field. A supermarket and a restaurant can be found 1 km away.
With a simple décor, guest rooms have shared......