Montbel lake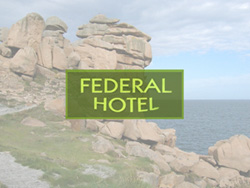 Description
Lake Montbel is located in the department of Ariege, on the border with the Aude. This huge lake is artificial. It was created in 1985 for the irrigation of agricultural land in the surrounding areas. Lake Montbel is separated into two parts. The largest pool is level variable. It measures 500 hectares while the smallest is stable and less than a hundred hectares.

Although the primary purpose of this lake is the irrigation of surrounding cultivated land, many leisure activities were developed by the municipalities. A water sports center, a supervised beach and turquoise waters give the illusion of being on the coastline. Sailing and windsurfing are practiced on the lake. A nature trail was built around the lake, ideal for a family hike; the complete tour is 16 km long.

Montbel Lake is also renowned for the wildlife that lives there. It is a popular fishing area, since many species of carp and carnivorous species can be fished. It is also a natural area where migratory birds come to spend some time during the year. To meet them, the Association of Naturalists in Ariège placed notice boards on birds and their way of life around the lake.

To access the Montbel lake from Mirepoix, follow the direction of Léran on the D625 then on the D28, on the road to Léran. Cross the village and take Montjean avenue that leads to the shores of the lake (2.5 km).
Author : Amandine©

Nearest hotels - Montbel lake :


(Distance < 5 km)Info:
Set in a 130-hectare park overlooking the Pyrenees Mountains, this campsite features an outdoor pool and tennis court. There is a farm selling local products from the Cathar Country nearby.
Guests of the Camping De La Besse can choose......



(Distance < 9 km)rooms ranging from
: 45.00 Euros
Info:
Situated in the village of Laroque d'Olmes, Hôtel Castel d'Olmes offers en suite accommodation with free Wi-Fi as well as a fitness room, a children's playground and an outdoor swimming pool surrounded by gardens.
The guest rooms are......



(Distance < 11 km)rooms ranging from
: 60.00 Euros
Info:
Café du Théâtre is located in the city centre of Lavelanet, just 600 metres from Notre-Dame de l'Assomption Church. The property offers an on-site restaurant and free Wi-Fi internet access.
The guest rooms are individually decorated and......



(Distance < 14 km)rooms ranging from
: 80.00 Euros
Info:
This B&B is set within an 800 m² garden in the village of Lignairolles in the Languedoc-Roussillon region. Guests are invited to use the outdoor pool, relax in the garden lounge or on the terrace.
Guest rooms at La Pourcatiero are......



(Distance < 14 km)rooms ranging from
: 58.00 Euros
Info:
The Hotel-Restaurant Les Minotiers is situated in walking distance to the mediaeval square of Mirepoix and close to the most prestigious sites of the region of Ariége.
All of the rooms are spacious and are equipped with......