Peïra cava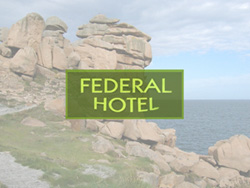 Le hameau de Peïra Cava, qui appartient à la ville de Lucéram a eu plusieurs vies. D'abord village de bergers jusqu'au XIX°siècle, il devint un point important pour l'observation militaire à la fin du XIX° siècle. La caserne Crénant y fut construite pour abriter les soldats de l'armée française en 1887, elle servit jusqu'en 1940, après quoi elle abrita les soldats Italiens durant la seconde Guerre Mondiale.

Ensuite, Peïra Cava devint un lieu de villégiature apprécié de l'aristocratie niçoise qui, au début de XX° siècle venait y skier ou jouer au casino.

Maintenant, Peïra Cava est un lieu toujours autant apprécié des niçois qui aiment son air pur et ses richesses naturelles : végétation, paysages, climat...

En été de nombreuses activités de plein air sont praticables à Peïra Cava : randonnée, escalade, circuit d'oxygénation, ou tennis. C'est le point de départ de très nombreuses randonnées menant vers les plus hauts sommets des Alpes-Maritimes, et vers la célèbre Vallée des Merveilles.

En hiver, Peïra Cava (Turini-Camp d'Argent) est une station de sports d'hiver au profil familial , on peut y pratiquer le ski de randonnée, le ski de fond, les balades en raquettes ou encore la luge.
Author : Amandine©

Nearest hotels - Peïra cava :


(Distance < 2 km)rooms ranging from
: 130.00 Euros
Info:
Located in Luceram, 10 km from Mercantour National Park, Chalet Albarea sits in a garden and offers an outdoor swimming pool, spa and an on-site restaurant with panoramic views.
The rooms at Chalet Albarea come with individual heating......



(Distance < 6 km)rooms ranging from
: 97.00 Euros
Info:
Located in the Mercantour National Park and 27 km from l'Escarène and its train station, Les Logis de la Source offers mountain-themed apartments with a flat-screen TV and a mountain view. Free Wi-Fi access is provided.
You will enjoy......



(Distance < 6 km)rooms ranging from
: 49.00 Euros
Info:
Hotel Les Chamois is situated at the summit in Col de Turini in a forested area. This mountain residence offers spacious rooms with free Wi-Fi internet access.
All of the rooms have private showers, flat-screen TV with satellite......



(Distance < 6 km)Info:
Nestled in the forest at the edge of the Mercantour National Park, Les Trois Vallées hotel offers a warm welcome to nature lovers and guests looking for a peaceful location.
All the rooms are equipped with a TV, telephone, safe and......



(Distance < 10 km)rooms ranging from
: 70.00 Euros
Info:
This eco-friendly guest house is set near Mercantour National Park in the French Maritime Alps. Guests have free Wi-Fi access and are invited to enjoy the view of the mountains from the terrace.
A flat-screen TV with satellite channels......