School of witches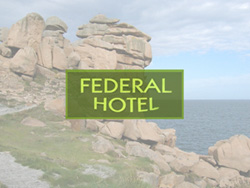 Description
The school of witches or Hexenschule in Alsatian is located on the Mont St Michel in the Vosges regional park, above Saint Jean Saverne.

The school of witches is a large basin of stone, four feet in diameter and two feet deep.

Many legends surround this mysterious and sacred place

The first says that the witches found themselves here before flying with their brooms. They then went to Bastberg to celebrate the Sabbath (witches night meetings during which they were organizing banquets, pagan ceremonies or orgies), accompanied by Itta, the wife of Pierre de Lutzelbourg, being deemed to be a great witch.

Another legend says that witches students sat around the pool listening to the officiating. It is also said that Celts people used the pool to celebrate the cult of Benelos, the god of the Sun. The pool served for ritual baths or for collecting the blood of animals given in sacrifice.

Close to the school of witches, there is a cave called "Cave of the Witches" or Hexenhöhle in Alsatian. This cave was occupied from prehistoric times to the Middle Ages.
Finally, still on the Mont Saint Michel, is the Heidenstadt, the city of Pagan, which is a Celtic oppidum dating from the first or second century BC.

Nearest hotels - School of witches :


(Distance < 1 km)Info:
The hotel restaurant, which is located in the middle of the village is easily accessible.
It is located inside the regional natural park of the North Vosges. The hotel is 5 minutes from the Saverne exit of the Paris - Strasbourg......



(Distance < 3 km)rooms ranging from
: 53.00 Euros
Info:
Hôtel Ecluse 34 is located in Steinbourg, close to Saverne which is the administrative, touristic and economic centre of the region. The Marne-Rhine Canal is 140 metres away.
The rooms are comfortable and equipped with bath, phone and a......



(Distance < 3 km)Info:
This guest house is 50 metres from Saverne Train Station and a 10-minute walk from Château de Rohan. With a garden and a terrace, it offers free Wi-Fi access and self-catering accommodation.
Meublé Le Coin Tranquille features wooden......



(Distance < 3 km)rooms ranging from
: 58.00 Euros
Info:
Hotel National provides affordable accommodation in the centre of Saverne near the Vosges Mountains. Guests have access to free public parking.
Each Hotel National room has cable TV and a private bathroom with shower.
Hotel......



(Distance < 3 km)rooms ranging from
: 71.00 Euros
Info:
Located in Saverne city centre, L'Hôtel Europe is just 150 metres from the train station. It features individually decorated rooms and an Art Nouveau-style bar.
All of the rooms at L'Hôtel Europe feature an LCD TV with satellite......