The pré de madame carle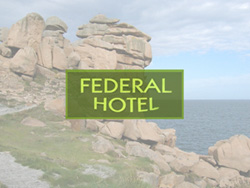 Description
At the edge of the Ecrins Natural Park, the Pré de Madame Carle is a huge rocky plateau formed by the Black Glacier and the White Glacier. This area is popular among climbers, who find a starting point to the high peaks of the Massif des Ecrins, Mont Pelvoux or Ailefroide.

Make no mistake, the Pré de Madame Carle is not a field, it is a rocky area formed by the torrent of St-Pierre and the Glaciers Noir and Blanc which descended as far as that place, in the past. The origin of the name is unclear. Legends say that it is a tribute to a mother who raised her children alone in that territory, or to an adulterous woman who drowned in the river, or to Madame Carle, the wife of Geoffrey Carle, owner of the place in the sixteenth century, who donated the land at the time of her death.

The Pré de Madame Carle is the last road access to the surrounding mountains from the Vallouise valley. We can find a "maison du Parc" there which opens the doors of the EcrinsNatural Park. Also called "Le Vieu Refuge de Cezanne," it is now buried in a forest of larches and reminds of times when the road did not come up so far and that the shelter was a resting point on the long road leading to the summits.

The Pré de Madame Carle is the starting point of many hiking trails, 740 km of very diverse trails. Some trails have even been specially designed for children.

Most importantly, the Pré de Madame Carle is the starting point for hikes to the famous Glacier Blanc (2500 m) and the Ecrins (4 102 m).
Author : Amandine©

Nearest hotels - The pré de madame carle :


(Distance < 2 km)rooms ranging from
: 128.00 Euros
Info:
Pelvoux est un village authentique, aux portes du Parc National des Ecrins, offrant tous les plaisirs de la montagne et bénéficiant d'un ensoleillement exceptionnel. A 1250 m d'altitude, c'est une station écologique et le 2ème site d'alpinisme français. ...



(Distance < 4 km)rooms ranging from
: 70.00 Euros
Info:
Located within the Ecrins National Park, Hôtel le Glacier Blanc offers a garden, terrace and on-site restaurant. The Pelvoux Ski Slopes are just a 3-minute walk away.
All rooms feature a flat-screen TV, desk, telephone, wardrobe and a......



(Distance < 4 km)Info:
Located in the Écrins National Park, in the hamlet of Ailefroide, Hôtel Engilberge is a family-run hotel set in a large park with garden furniture. You can enjoy the sauna or decide to play table tennis or pétanques.
Offering a mountain......



(Distance < 4 km)Info:
Situated in the Ecrins Nature Park, this hotel features a big park with deckchairs and a children's playground, a spa bath and a sauna. Free Wi-Fi and free private parking are available on site.
With a mountain-style décor, each en......



(Distance < 6 km)rooms ranging from
: 75.00 Euros