Bois de vincennes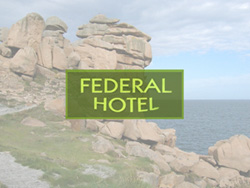 Bois de vincennes
75012
Paris




Description
Located at the Western part of Paris, to the East of the « Bois de Boulogne",
The "Bois de Vincennes" offers 995 hectares of woods and greens. The origins of this park come from the fact that it was the reserved hunting place of King Philippe Auguste. In the 19th Century the Baron Haussmann gathered inspiration from the great parks of London such as Hyde Park to construct what was going to be the Bois de Vincennes.
Alphand was the project leader and created reliefs and three lakes with his team. Daumesnil lake was added later.
This park welcomed a racecourse (1863), the Imperial Farm (1859), and the Horticultural school with its arboretum.
Today the Bois de Vincennes is fully equipped : the zoo, the flower park, the Buddhist temple and George-Ville's Farm, whose aim is to open children to agricultural world.



Nearest hotels - Bois de vincennes :


(Distance < 1 km)rooms ranging from
: 50.00 Euros
Info:
Welcome to "Hotel du Chateau". "Hotel du chateau" is located in a pretty environnement. A pretty view on the castle of vincennes built during the midle-age makes you travel through thes ages. 30 minutes from les Champs Élysées, Eiffel tower and d'Euro ...



(Distance < 1 km)rooms ranging from
: 68.00 Euros
Info:
Facing the castle, the hotel offers comfortable and charming accommodation in the heart of Vincennes, one of Paris' rare bastions of greenery.
Only 10 minutes by metro from the centre of Paris (metro line 1 - La Défense/Château de......



(Distance < 1 km)Info:
Set 5 minutes from the beautiful castle of Vincennes and the Parc Floral, the Hotel Blason offers free Wi-Fi and good travel links to central Paris and Disneyland.
The Blason boasts guest rooms with a view of the castle and the park.......



(Distance < 1 km)Info:
The Adagio is situated 10 minutes' walk from the Bois de Vincennes. It offers fully equipped accommodation and is a 20-minute metro ride from the centre of Paris.
All studios and apartments at the Adagio Paris Vincennes are......



(Distance < 1 km)rooms ranging from
: 85.00 Euros
Info:
Located just 200 metres from Vincennes RER Station, this 2-star hotel offers soundproofed guest rooms with free Wi-Fi and an LCD TV. A continental breakfast is prepared every morning.
With a classic decoration, the air-conditioned guest......