Musée granet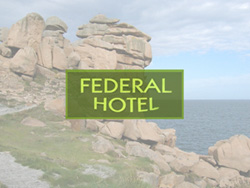 Musée granet
Palais de Malte,Place Saint-Jean-de-Malte
13100
Aix-en-provence
Tel.: 04 42 91 89 95




Le fonds du musée a été constitué par le duc de Villars en 1771 pour illustrer l'enseignement de l'Académie de Peinture. Les collections, composées principalement d'antiques, étaient présentées dans la salle de délibération du conseil municipal. L'acquisition partielle de la collection de MM. Fauris de Saint Vincent et les donations amenèrent la municipalité à tranférer l'ensemble des collections au prieuré de Malte, inauguré comme musée en 1838. Le musée s'est enrichi depuis de nombreuses collections et notamment celles de Granet, Bourguignon de Fabregoules, Gueidan, d'Aubergue, Rostan et Dol.
Website


Themes of collections - Musée granet
Antiquités étrangères : Grecques et romaines, Egyptiennes Archéologie nationale : Gallo-romain, Paléo-chrétien Beaux-Arts : Dessin, Peinture, Sculpture Civilisations extra-européennes : Islamiques


Architecture - Musée granet
Le musée est installé dans le prieuré de Malte construit en 1671.


Main interests - Musée granet
Collection de sculptures celto-ligures provenant de la première ville d'Aix (Oppidum d'entremont). Art indigène pénétré d'influences grecques et étrusques du III au IIe av J-C. Antiquités grecques, égyptiennes, romaines et chétiennes. Primitifs italiens et flamands. Ecole italienne et flamande du XVIe au XVIIIe s.


Schedules - Musée granet
Musée fermé pour rénovation. Réouverture en 2006.


Tourism information - Musée granet
Access : Bus Gare desservie
Sites to see : Fondation Saint-John Perse, Fondation Vasarely, Musée de l'atelier Paul Cézanne, Musée bibliographique et archéologique Paul Arbaud, Musée du Vieil Aix, Musée des Tapisseries, Muséum d'histoire naturelle, Pavillon Vendôme


Nearest hotels - Musée granet :


(Distance < 1 km)rooms ranging from
: 52.00 Euros
Info:
Located in Le Milles, Hotel du Moulin de la Pioline La Table à Fromages is 4.1 km from the centre of Aix-en-Provence and its train station. You can relax on the furnished terrace and enjoy the garden. It provides soundproofed and air-conditioned......



(Distance < 1 km)rooms ranging from
: 115.00 Euros
Info:
The Chateau de la Pioline is an authentic 16th-century building surrounded by a large park and has an outdoor swimming pool.
Château de la Pioline offers superior and family rooms in the main castle, and standard rooms with views of the......



(Distance < 2 km)rooms ranging from
: 35.00 Euros



(Distance < 2 km)rooms ranging from
: 105.00 Euros
Info:
Located in Les Milles, Hostellerie de La Bastide offers hotel accommodation with an outdoor pool, a garden and a terrace. Guests also have access to free WiFi and free on-site parking.
All rooms are air conditioned and feature a......



(Distance < 2 km)Info:
This Campanile Hotel is located in a large park, close to the Cours Mirabeau and the Rotonde d'Aix en Provence. It offers air conditioned accommodation with satellite TV and free Wi-Fi.
Guest rooms at the Campanile Aix en Provence Ouest......