Wall of peace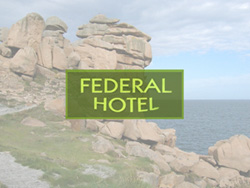 Description
Built in March 2000 at the Ecole Militaire du Champ de Mars at the foot of the Eiffel Tower, the Wall of Peace made a clean sweep of the past belligerent France. The actual paradox is its location. The Wall of Peace was inaugurated by President Jacques Chirac. It celebrates peace instead of war : the Champ de Mars was named after Mars, the god of war in Roman mythology.

This work was designed by artist Clara Halter (wife of the writer Marek Halter) and staged by architect Jean-Michel Wilmotte.

Metal frame covered with steel and glass, the Wall of Peace has the following dimensions: 16.4 meters long, 13.8 meters wide and 9 meters high. Inspired by the Wailing Wall in Jerusalem, it receives into the interstices provided for this purpose, messages of peace given by visitors from all walks of life.

The word "Peace" is written in different languages on two glass walls : Chinese, Arabic, Greek, Tibetan, Polish or the braille ... The corridor separating the walls is equipped with thirty monitors connected to the Internet where people from all around the world can send messages of peace. The site also includes messages of peace from personalities.

This wall is for other symbolic monuments like the Gates of Peace in Hiroshima, the Peace Tower in Saint Petersburg...

Originally, the Wall of Peace was designed to be ephemeral, to mark the new millennium. But over time it had become a symbol and place of meeting of Human Rights activists.

Today this symbol of peace has become a subject of controversy about the legality of its location and its artistic value.
Author : Bérengère©

Nearest hotels - Wall of peace :


(Distance < 1 km)rooms ranging from
: 121.00 Euros
Info:
Hotel Le Walt is a 4-star hotel located on the Rive Gauche in Paris' 7th arrondissement. This design hotel offers free Wi-Fi and an option to have breakfast served in your room.
Some rooms at Le Walt offer a view of the Eiffel Tower.......



(Distance < 1 km)Info:
Hôtel de la Bourdonnais is located in central Paris, just a 5-minute walk from the Eiffel Tower. Free WiFi access is available.
Each room features a TV, air conditioning, a minibar as well as tea and coffee making facilities. Featuring......



(Distance < 1 km)rooms ranging from
: 75.00 Euros
Info:
Hôtel Eber Mars, decorated in a 1930s-style, is located just 150 metres from the Champ de Mars leading to the Eiffel Tower. A continental breakfast is prepared every day and the reception is open 24 hours.
Each air-conditioned room......



(Distance < 1 km)rooms ranging from
: 85.00 Euros
Info:
Sèche-cheveux, télévision satellite, mini-bar, téléphone, coffre fort ...



(Distance < 1 km)Info:
Set in a 19th-century building on the Left Bank, this Art Deco-style hotel is just 180 metres from École Militaire Metro Station. It offers soundproofed rooms with views of the Eiffel Tower.
Each guest room is equipped with satellite......